Cruise The Dalmatian Coast in Croatia with Club Nautique
September 7 – September 14, 2024
Join Club Nautique from September 7th – September 14th, 2024 for an amazing trip to a place renowned for its breathtaking natural beauty: the Adriatic coast of Croatia. The clear, azure waters, rugged coastlines, and numerous islands make for stunning sailing scenery. Chartering a boat on the Dalmatian Coast offers an unparalleled travel experience, combining stunning natural beauty with cultural exploration and the freedom to create your own adventure. With crystal-clear waters, numerous picturesque islands, and secluded coves, the Dalmatian Coast is a dream destination for island hopping in a place full of history, culture, and an abundance of excellent food and wine.
A Club Nautique flotilla is the perfect way to experience destination cruising in a new location by building your boating skills and making new friends with the support and advice of our experienced captains. You have the option of joining a skippered boat captained by an experienced Club Nautique instructor or staff member, or bareboat skippering your own boat. Whichever you choose, it'll be a trip you won't soon forget.
Itinerary
We'll begin and end the trip in Trogir, a picturesque town in the heart of the Dalmatian Coast in Croatia. Trogir serves as an ideal starting point for exploring a myriad of stunning destinations by boat. From Trogir, we'll sail around several islands including Brac, Hvar, the Pakleni islands, Vis and Solta before returning to Trogir.
During this enchanting week we'll visit:
Trogir
Milna, Brac
Stari Grad, Hvar
Uvala Vinogradinsce, Pakleni
Komiza, Vis
Uvala Sesula, Solta
With a variety of optional stops along the way
Trogir
The historic old town of Trogir is a UNESCO World Heritage Site. Stroll through the cobblestone streets and alleys, admire well-preserved medieval and Renaissance buildings, including the Cathedral of St. Lawrence, Kamerlengo Castle, and the Radovan Portal.
Brac
Brac is renowned for its stunning Zlatni Rat beach, a golden pebble spit that extends into the Adriatic Sea. It is also an excellent destination for water sports enthusiasts and the island's olive groves and vineyards produce some of Croatia's finest olive oil and wine.
Hvar
Hvar offers an enticing blend of natural beauty, vibrant nightlife, and rich history. The town of Hvar itself boasts a charming medieval core with a stunning harbor, historic architecture, and lively cafes. When the sun sets, Hvar comes to life with a lively nightlife scene, with beach parties, bars, and clubs to enjoy.
Pakleni
The Pakleni Islands, are a captivating archipelago located off the coast of Hvar. With pristine natural beauty, secluded coves, and crystal-clear waters, these islands offer a serene escape. Relax on secluded beaches, explore lush landscapes, or explore the waters snorkeling and kayaking.
Vis
Vis is known for its unspoiled natural beauty, quaint fishing villages, and hidden coves. Vis also boasts the famous Blue Cave, a natural wonder with iridescent blue waters that can be explored by boat. Vis is also rich in history, with well-preserved fortifications, ancient ruins, and charming architecture.
Solta
Solta boasts picturesque fishing villages, olive groves, and vineyards, providing visitors with the opportunity to savor locally produced olive oil and wine. Solta's pristine beaches and crystal-clear waters are perfect for swimming and snorkeling, while its hiking trails lead to scenic viewpoints.
The Boats
For this trip we have reserved both monohulls and catamarans provided by Dream Yacht Charters. The monohulls are an Oceanis 51 and two Dufour 460s while the catamarans are a Lagoon 42 and a Lagoon 450. Each boat is equipped with 4 cabins and 4 heads. You have the option of a skippered charter led by either an experienced Club Nautique captain, or skipper the boat yourself.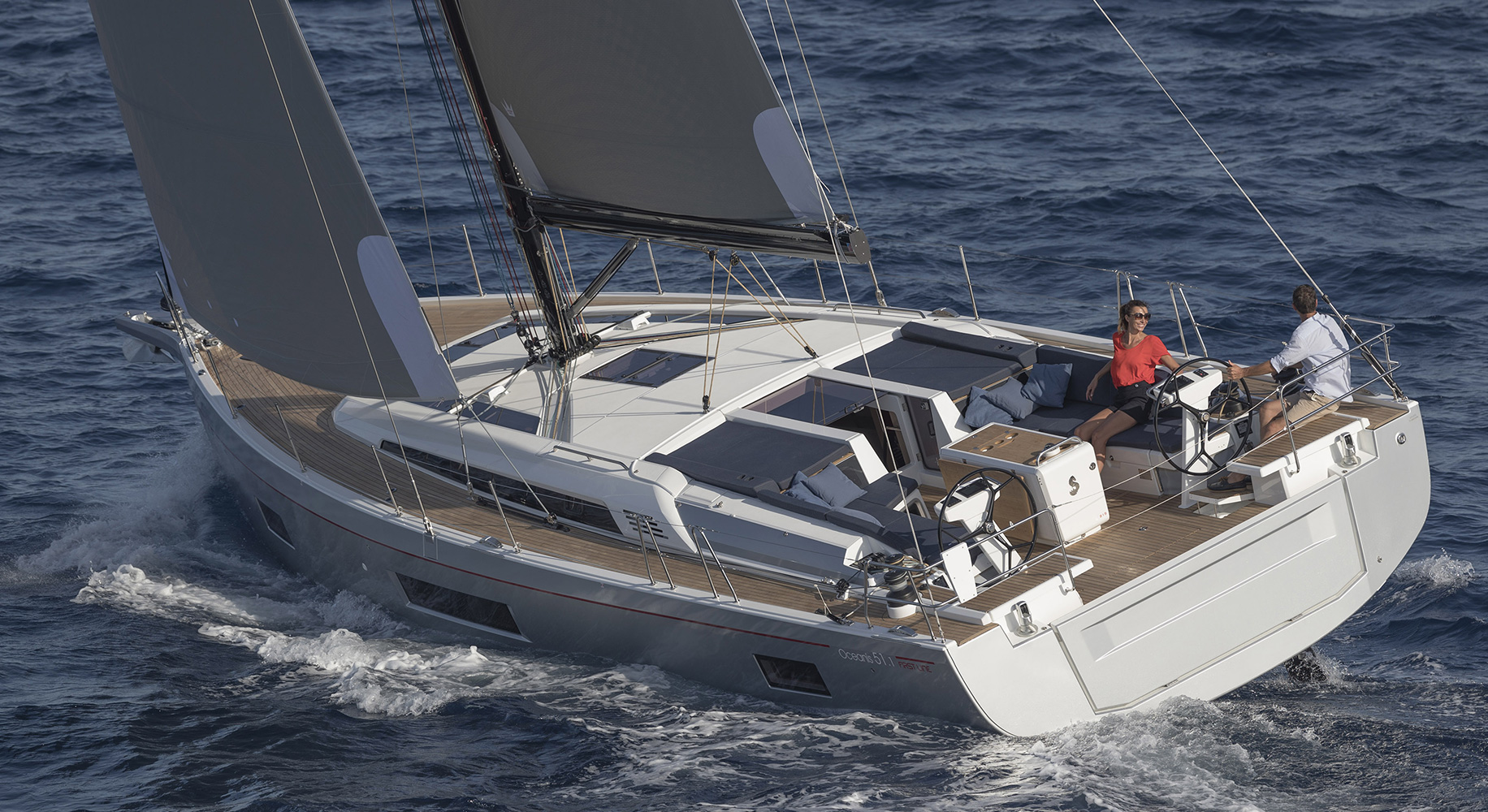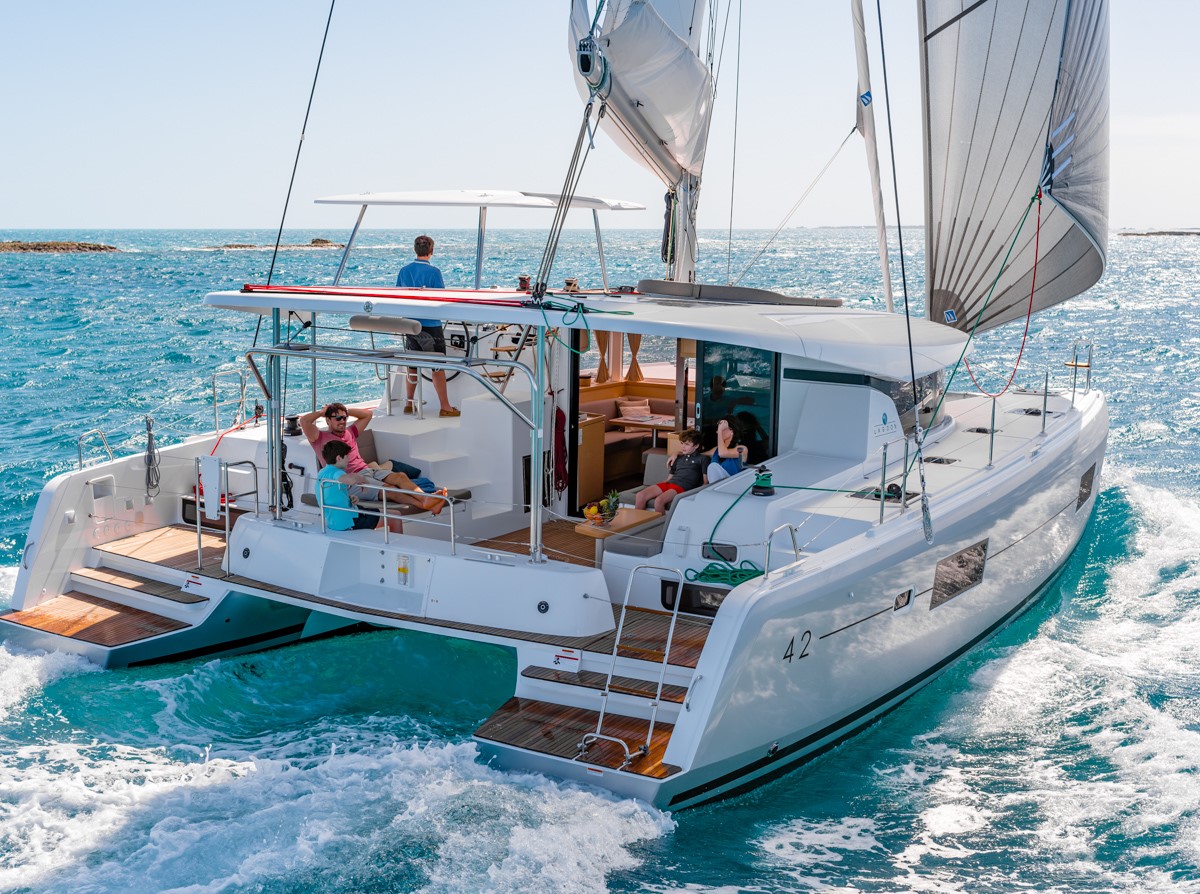 Skippered
We provide the skipper, so all you have to do is enjoy!
$ 4,095 per double cabin in an Oceanis 51 monohull
$ 5,295 per double cabin in a Lagoon 450 catamaran
Bareboat
At least one person on the boat needs to be qualified to skipper.
$ 6,695 per boat for a Dufour 460 GL monohull
$ 12,395 per boat for a Lagoon 450 catamaran
Payment Schedule
You must sign up before May 7th, 2024.
30% deposit due at signing.
Balance due on May 7, 2024. Bareboat charters forfeit 30% deposit if cancelled after March 6th, 2024. No refunds for any reason after May 7, 2024. We recommend purchasing trip insurance!
What's Included
7 nights in a private or shared cabin for up to two people, fuel and water, docking or mooring fees, cleaning and starter packs, linens, welcome cocktails, Club Nautique flotilla burgee, Club Nautique shirt, pre-trip meet and greet party and skipper if on a skippered boat.
What's Not Included
Europe entry fee, airfare, airport transfers, hotels, meals, or alcohol unless otherwise noted. Crews will discuss provisioning based on preferences and share provisioning costs.